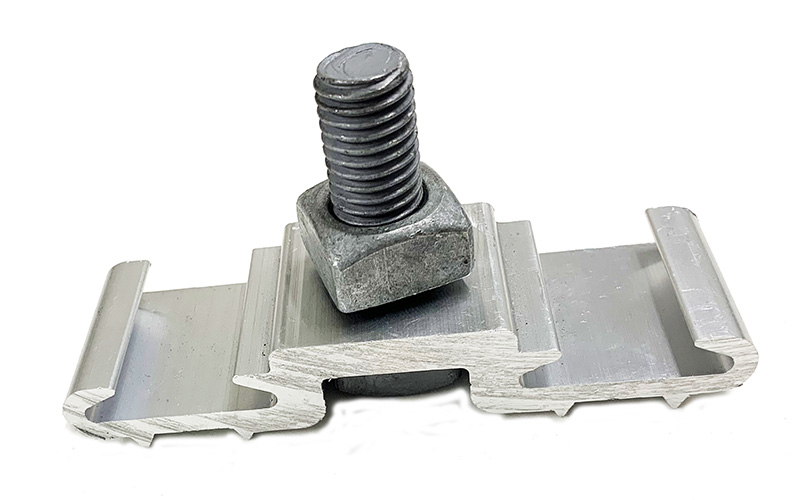 • Band slot accommodates a single or double wrap of our 1.1/4" wide x 0.044 thick band.
• Mounting plates can be used along with bolt clamps and banding to attach extremely heavy equipment items to poles.
• Extruded aluminum fittings with galvanized plated bolt and nut.
• Can be reused or permanent.