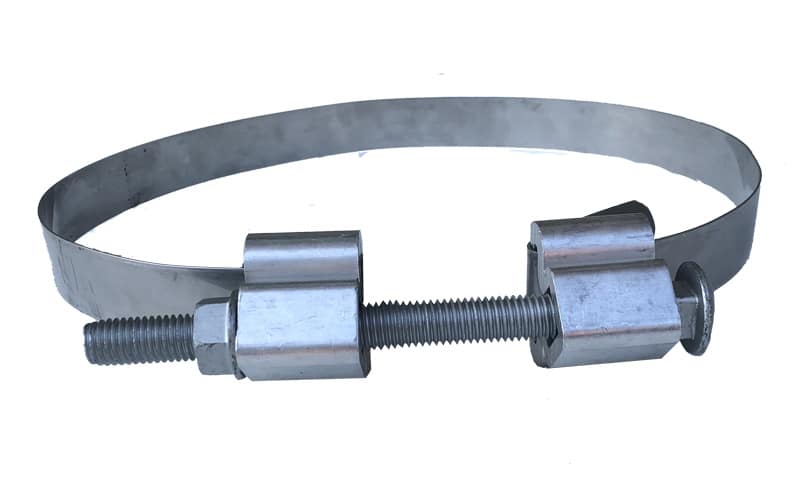 • Ready to use, pre-cut band and pre-assembled with a bolt-clamp.
• No need for special tool, can be installed with a wrench or ratchet.
• Can be adjusted, reused or permanent.
• Easy to apply.
• Available in 3/4" and 1.1/4" for heavy duty.
• Bolt clamp: made with non-corrosive aluminum and bolt coated in Dacromet®.
• Strap: manufactured in 201 SS, 430 SS, 304 SS or 316 SS or galvanized carbon steel. Length is customized.