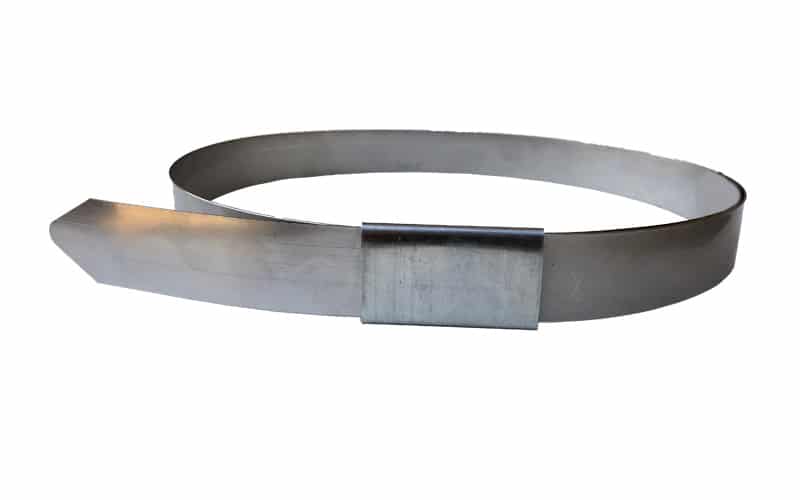 • Our subsea banding comes ready for use.
• Available in Duplex 2507, Alloy 625, Alloy 400, Titanium Grade 2 or SS 316.
• Length may be customized according to client's needs.
• Reduces scrap material and saves time.
• Applications: Piggyback blocks, VIV strakes, piling and pier, saddles, hose clamping, risers' protection, pipeline protectors, insulation and cable ties fastening.